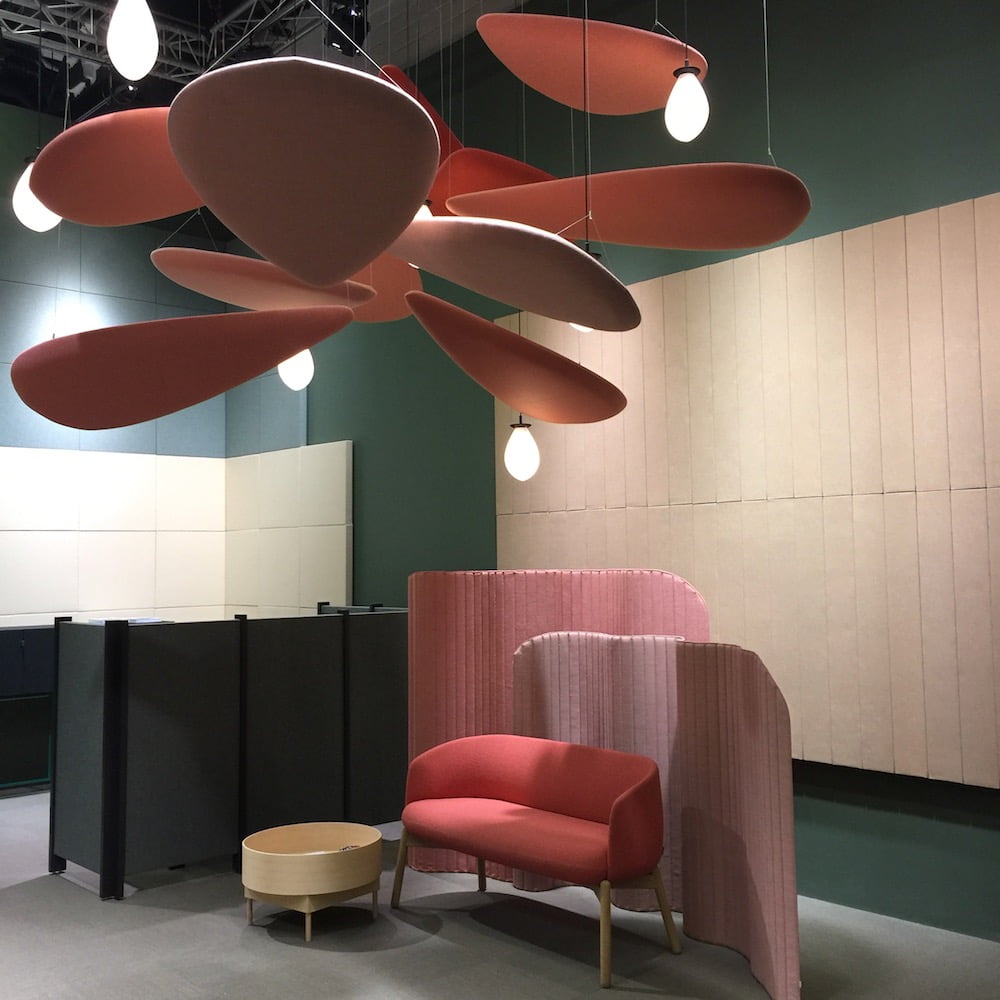 13 Nov

Orgatec 2018

One might think office furniture being boring, or that it just is about ergonomic chairs. Far from it. Orgatec Fair is an event I always look forward to, it really goes deep into new visions of work, both visual and emotional.

Orgatec takes place in Cologne every other October. There is always interesting new data available, more of that later. Visual changes keep shaping the work environment as well.

Offices keep looking more and more like homes. Even Bulthaup was showing a kitchen at the fair, the idea being that part of the wellbeing at work is about eating. They had a huge dining table, with a section in the middle that keeps the food cool. So in a long and informal meeting people can nibble fresh food the same time.

For a long time there has been a discussion about how different types of work tasks need a variety of spaces. The offering of diversity was seen everywhere at Orgatec, Vitra showcased numerous colourful variations. Also modular sofas with a high back and a possibility to charge phones.

Colour, my personal energy boost was finally seen everywhere.

For some years now the Scandinavian colourless minimalism seems to have slowly changing into more colourful, richer, more comfortable and cozy looking spaces.

Now there seems to be no limit at the work environment either.  It was so bright and delicious, makes me happy. Especially around this time of the year when everything is dark and grey.

Another important message was the role of acoustics, as part of the visual design in the offices.

Two photos below from Sancal and two more from Burgeree.