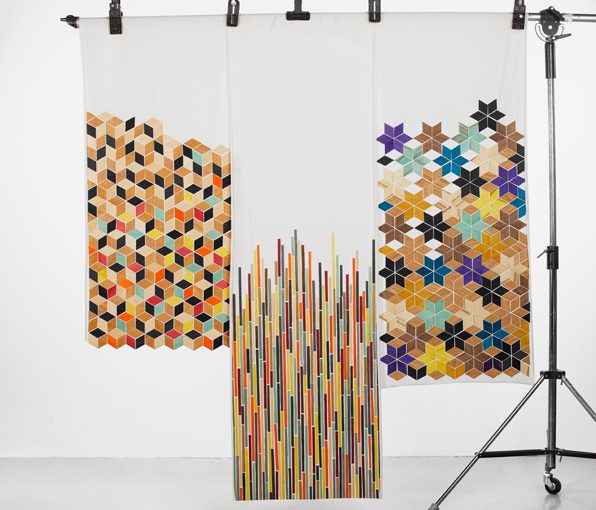 25 Oct

PLYWOOD TEXTILES

Back home. A couple of days ago I was watching the skyline of Tokyo from my hotel window, today I saw four deer trotting on the street past my window.

More to come from Japan but in the meantime a beautiful thing I saw at Habitare – the Finnish furniture, interior and design fair. Textile designer Elina Helenius has designed these plywood textiles for an EcoDesign-exhibition. Hand dyed ( with water-soluble dyes) pieces of plywood are pressed to bamboo fabric. To me, there is something Japanese in these. Nice.

Photo Jarkko Översti.

Kotona taas. Muutama päivä sitten katselin hotellihuoneesta Tokion sykkivää kaupunkimaisemaa valoineen, tänä aamuna tuijottelin neljän peuran jolkuttelua kylätiellä ikkunan ohi.

Japanista lisää myöhemmin, mutta tähän väliin Elina Heleniuksen upeita vaneritekstiileitä. Ne olivat minulle parasta antia Habitaressa ja EcoDesign-näyttelyssä. Käsin luontoystävällisillä vesiliukoisilla väreillä värjätyt sertifioidut vaneriviilun palaset on liimaprässätty bambutrikooseen. Jotenkin japanilaista tunnelmaa. Kaunista.

Kuva Jarkko Översti.