14 Nov

TABLE WITH FLOWERS

There are times when I wish I were a minimalist. Opening the attic door and instantly seeing the chaos is one of them. Another moment is when I try look for something with no luck, and that happens too often. So what kind of shops appeal to me? Definitely not minimalist ones. Then again places with too much stuff are a no-no too. An outlet stuffed with piles of stuff makes me walk away, so do fleamarkets crammed with mediocre things. With my patience I never find bargains in a fleamarket.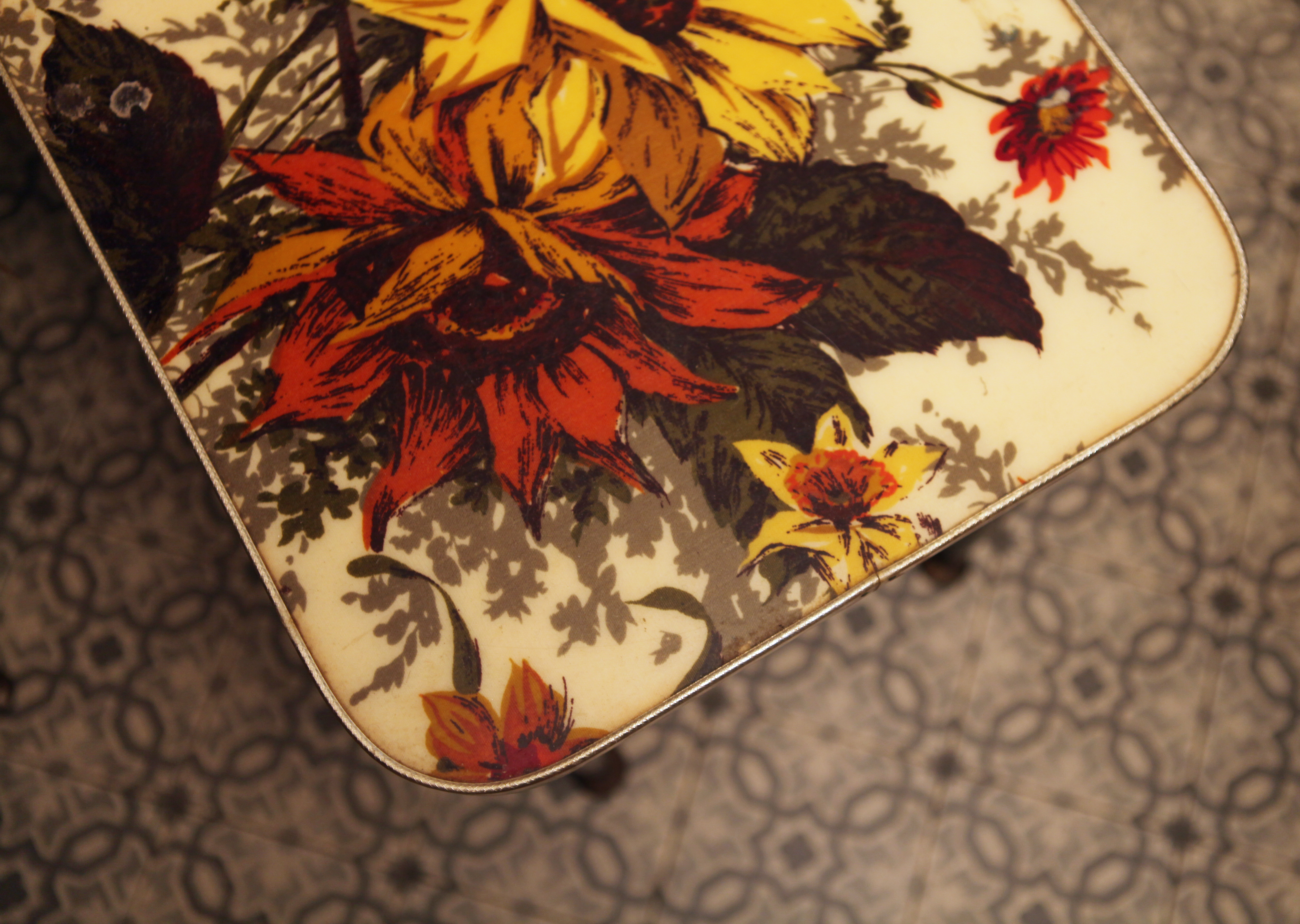 But beautiful little shops filled with stylish treasures, in a neat order,  are wonderful. This little shop in Brussels called Scènes de Ménage is a jewel with lots of colour. Lovely scarves, chandeliers, vases and furniture. The serial table from the Fifties, I presume, with the flowers ended up coming home with me. It took two hours to pack and the package was massive, but it was worth the pain. Pas mal.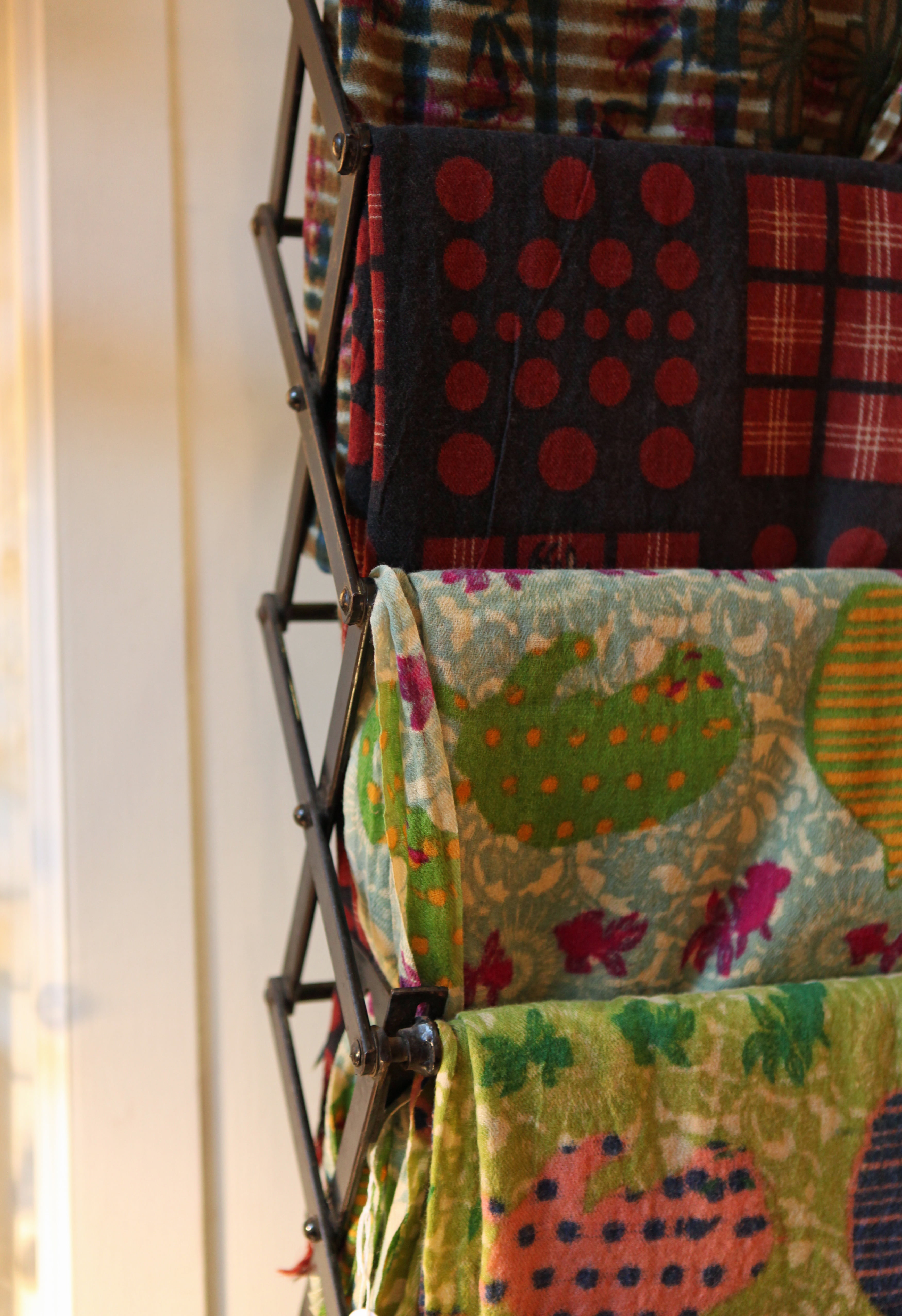 On hetkiä, jolloin toivoisin olevani minimalisti. Esimerkiksi aina kun avaan ullakon oven ja näen kaaoksen ja etenkin silloin, kun etsin turhaan jotain tiettyä asiaa ympäri kotia. Sitä tapahtuu liian usein. Millaisista kaupoista siis pidän?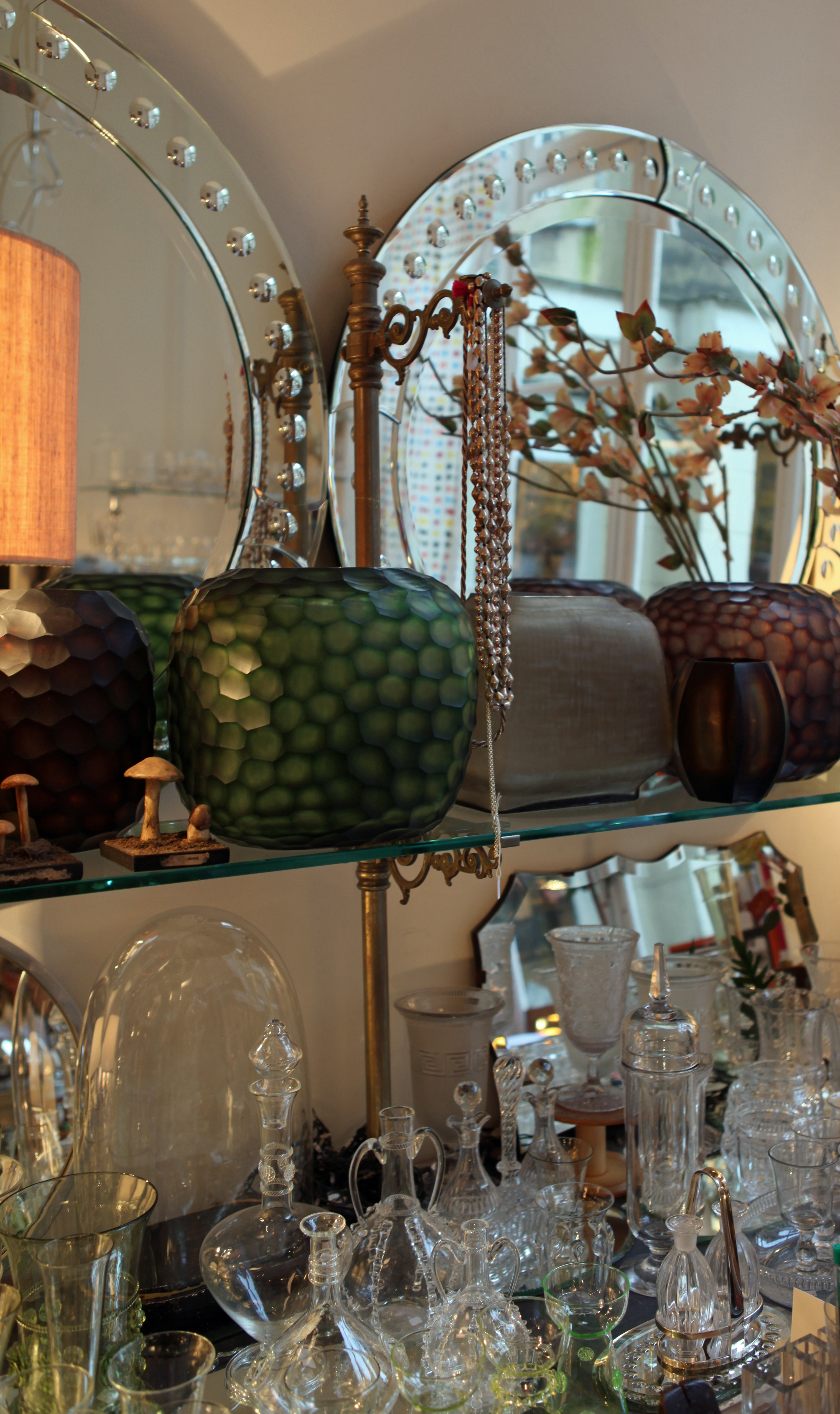 Minimalistisista ja kylmistä en ainakaan. Toisaalta ahdistun saman tien täyteen ahdetuissa liikkeissä ja marssin ulos. Tällä kärsivällisyydellä en koskaan tee löytöjä tavarapaljouden keskeltä. Mutta pikkuiset putiikit, joissa on runsautta ja väriä suunnilleen siistissä järjestyksessä ovat ihania. Kuten Scènes de Ménage -kauppa Brysselissä. Kauniita huiveja, astioita, koruja ja huonekaluja. Uutta ja vanhaa sekaisin. Löysin sisäkkäin menevän kukallisen sarjapöydän ehkäpä -50-luvulta, se huusi päästä meille kotiin. Pakkaamiseen meni kaksi tuntia, ja valtavaa pakettia ei ollut helppo raahata lentokentällä, mutta se oli vaivan arvoista. Pas mal.