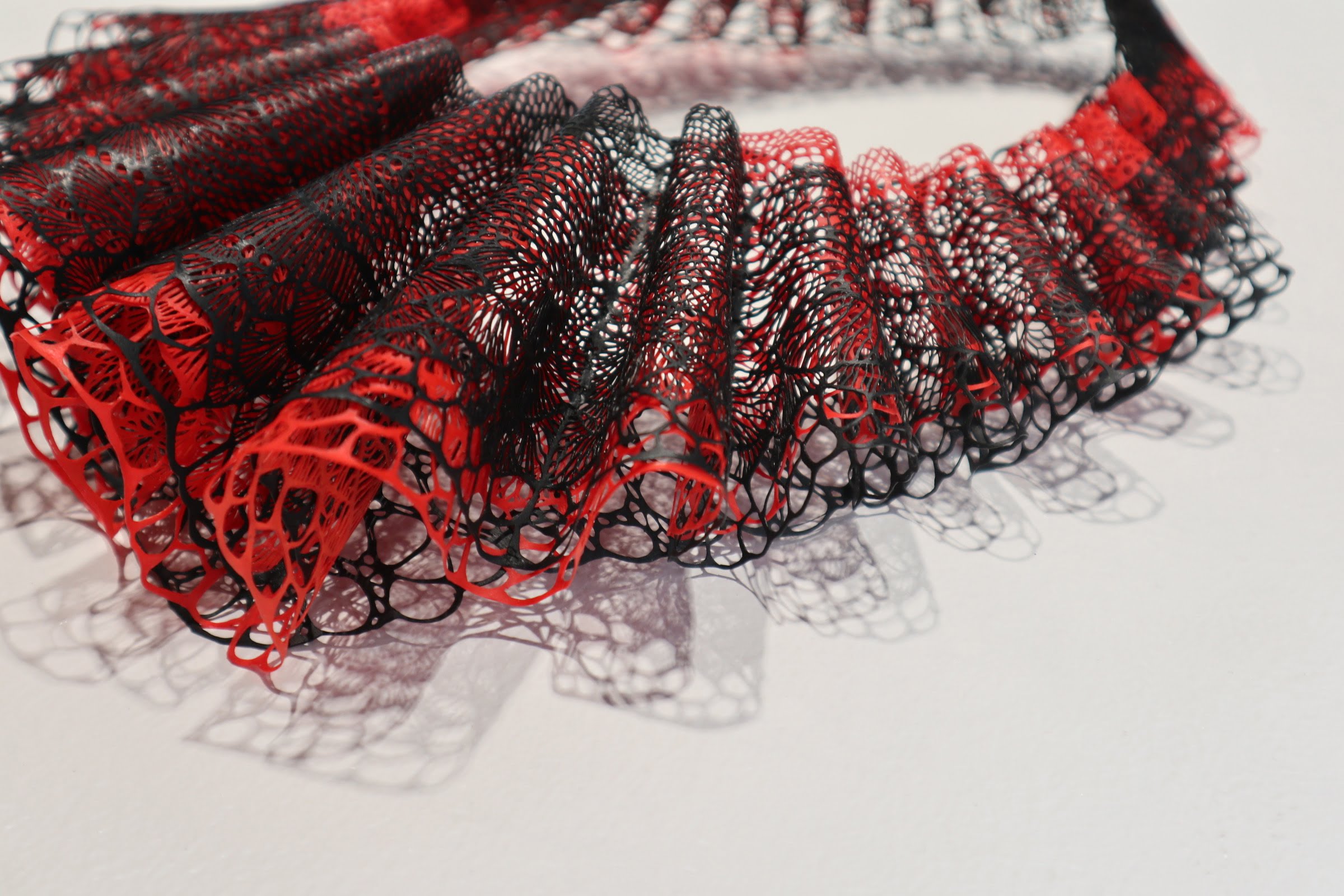 12 Nov

Tendence 2018
It has been a long time since I last wrote here, too long! Life has been busy, which is nice. But now it is time to start again with Tendence 2018.
I get so much out of walking around fairs, this year I have had a chance to visit  an unbelievable amount of them: Heimtextil, IMM Cologne, Ambiente, Milan Design Week, Ambiente India, Heimtextil India, Tendence, Habitare, IDS Vancouver, Light India, IHGF Delhi and Orgatec.
Some of them I visited as a journalist and a trend analyst, some as a curator and/or  a keynote speaker. So much intriguing and thought inspiring insight, tough to think where to even start unfolding.
Tendence in Frankfurt is compact and always interesting. Curated Talent exhibitions are always my favourites. Interesting designers with a hand writing of their own, innovative materials, new processes and new ways to think. As my job is to look for change, everywhere, this is one of the places where to be.
An interesting way of working seems to be popping up more and more.
Mixing traditional handcraft with unusual material choices takes design into another level.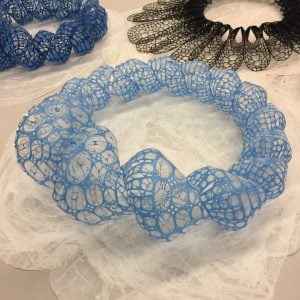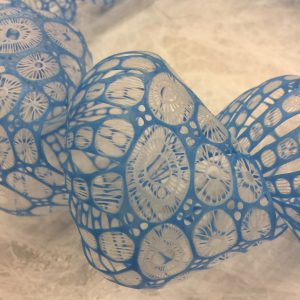 Alena Willroth has designed beautiful, exquisite jewellery called Slast that looks very expensive. It is made from a material that is on everyone´s lips, but in a totally different context  – plastic bags. She is using a newly-developed welding technique to join the layers together. She is making something that does not look at all what it is. Clever.