02 Apr

MAILBOX THAT MAKES YOU SMILE

When I was  at the Ambiente fair I bumped into some Danish designers from Seidenfaden Design Copenhagen. They showed me some of their cool work and I fell for these Judo mailboxes they designed for Mefa. Some eye candy. I´m having difficulties to decide which colour I want. Picture is via their webpage.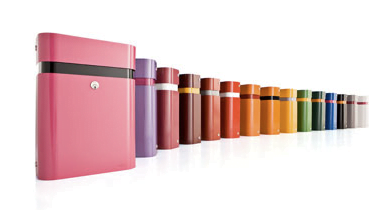 Ambiente-messujen aikaan törmäsin intialaisessa ravintolassa Seidenfaden Design Copenhagenin ihmisiin. Seuraavana päivänä tutustuin heidän työhönsä. He ovat muun muassa suunnitelleet nämä herkulliset Judo-postilaatikot Mefalle. Auts, en osaa päättää minkävärisen haluan.