30 Jan

REFRIDGERATOR REVISITED

Design Academy Eindhoven is a melting pot with creativity. Always worth going to see their graduate exhibition in Milan. But checking their webpages

is interesting too. http://www.designacademy.nl

Eva Smeltekop designed a new kind of small fridge, called Refridgerator 02.

She claims that not all food is suited to be kept in a fridge. And that some  products look so nice that they deserve to be visible. I would store macarons in all the colours there.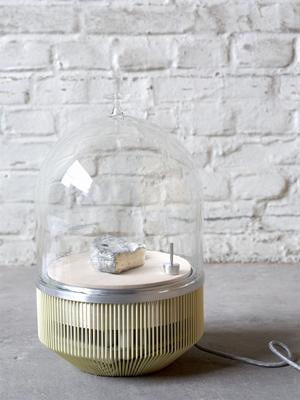 Design Academy Eindhoven tuottaa luovia suunnittelijoita. Heidän näyttelynsä Milanon muotoilumessujen aikaan on aina näkemisen arvoinen. Mutta nettisivuillakin pääsee tunnelmaan. http://www.designacademy.nl
Eva Smeltekop suunnitteli uudenlaisen jääkaapin. Hänen mielestään kaikille ruokatarvikkeille jääkaappi ei sovi. Ja kaunis ruoka ansaitsee olla näkyvissä.
Minä laittaisin esille Macaron-leivonnaiset kaikissa sateenkaaren väreissä.