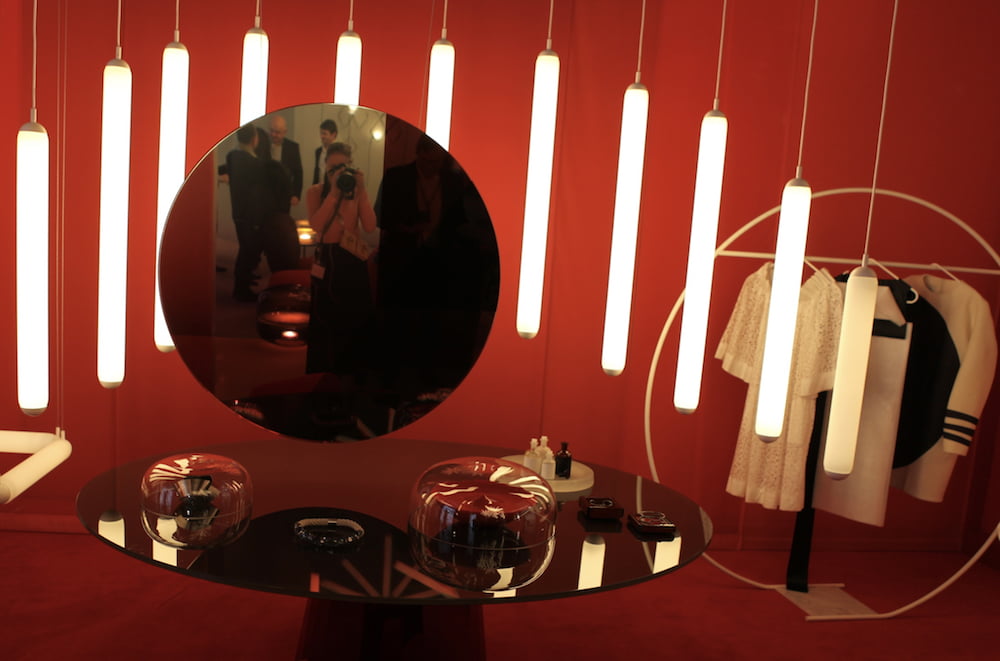 30 Nov

Into the light with imm Cologne and Das Haus

When visiting the imm Cologne furniture fair taking place every January, I always start the round with Das Haus. It is the trend exhibition of imm, showcasing a new designer or design studio every year creating his, her or their interpretation of a future home with meaningful thoughts behind the  holistic concept. It is a huge effort, usually the designer also designs furniture as well as the space and the whole concept.

In the last years there have been designers from all over the world, Sebastian Herkner from Germany, Neri & Hu from China, Todd Bracher from U.S and this year Lucie Koldova from Czech Republic.

The creative director of imm, Dick Spierenburg has a talent to choose designers that might not be on everyone´s lips, yet, but who we will definitely hear more of in the future.

Lucie Koldova designed an intense light filled colourful space.

A friend of mine, Kenn Busch is a journalist and a photographer. He has a journal called Material Intelligence worth looking into.  We sometimes work together, like with this interview of Lucie Koldova where she tells more about the process of creating Das Haus.

In January next year Das Haus will be designed by Studio Truly Truly.  Originally an Australian design duo, Kate and Joel Booy work from the Netherlands. Can´t wait to see what they will come up with.